Wellness zone: a place where you can experience relaxation in a stylish ambiance and in a form adapted to your needs, mood, and moment.
Sauna zone
Sessions in steam baths and saunas are a great way to relax and purify your body and soul. Relax your body at 90-100 degrees Celsius with humidity of 10%. Enjoy warm-up moments in our saunas!


Relaxation zone
The relaxation zone with its salt room provides an excellent microclimate that is ideal for preventive and curative inhalations. In line with the principles of balneology, our nerve-calming breathing session not only improves the quality of breath, but also provides deep relaxation. Full relaxation only comes when you can leave the hustle and bustle of everyday life behind.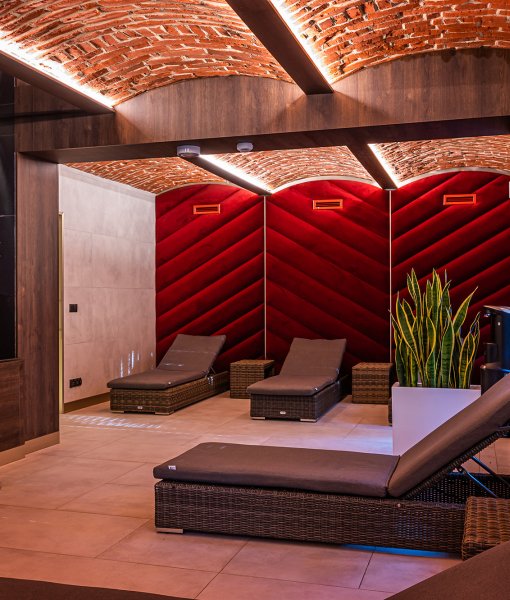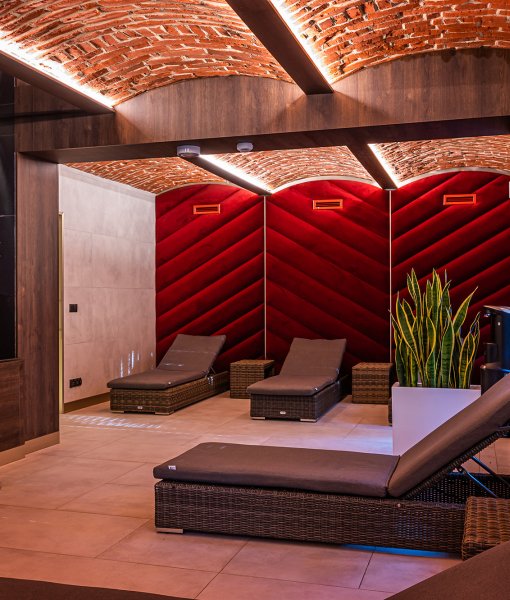 Gym
Lovers of active relaxation may use our professionally equipped hotel gym. All equipment of the Technogym has been designed in a way that enables our guests to continue with their training plans during the stay with real pleasure.