Inflow of relaxation
Relax your soul and body in the Wellness area with the swimming pool at the Nosalowy Park Hotel, where exclusive rest and full relaxation become a reality.
 

Please be advised that due to the planned maintenance break, the wellness zone will be closed on October 24, 2022 - October 27, 2022.
Enclave of relaxation
The exclusive, originally designed Wellness zone is the place where water plays the first violin. The intimate pool space, sauna zone, relaxation zone with a salt room and 3 jacuzzis - including one outdoors - will help you to regain balance between effort and relaxation.


Natural relaxation
After a long day of travel or sightseeing it is worthwhile to hide in the oasis of unwinding and experience harmonious relaxation. With its beautiful design the hotel swimming pool allows for an afternoon swim and invites you to a session in the outdoor jacuzzi under the stars.
The water in the swimming pool at the Nosalowy Park Hotel & Spa meets the requirements of the Regulation of the Minister of Health of November 9, 2015 on the requirements to be met by water in swimming pools (Journal of Laws of 2015, item 2016), in accordance with the collective annual assessment of the State Poviat Sanitary Inspector of 9/03/2022


Guest reviews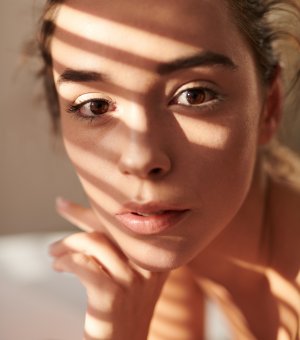 We are waiting for your reviews. We hope that Nosalowy Park Hotel & Spa will it delight and inspire you ...
The harmony
of body and soul
At the Nosalowy Park Hotel we use the relaxing properties of water in different physical states - during purifying inhalations in the salt room or sessions in the sauna. Swimming in the pool allows you to calm your emotions and distance yourself from problems; you lift weight off your body and soul.


Hotel z basenem w Zakopanem
W hotelowym Nabe Spa i strefie wellness na naszych Gości czeka kameralna przestrzeń basenowa, strefa saun oraz relaksu, w której znajdziesz tężnię solankową, 2 wewnętrzne i 1 zewnętrzne jacuzzi. To ekskluzywna i oryginalnie zaprojektowana strefa, w której zrelaksujesz się i odzyskasz równowagę podczas
pobytu w Zakopanem


Odwiedź Zakopane
W Nosalowym Parku goście mają do dyspozycji hotelowy basen. To miejsce, które stworzyliśmy z myślą o aktywnym wypoczynku i chwili relaksu naszych Gości. Skorzystaj z basenu w hotelu Nosalowy Park kiedy tylko chcesz. Nie ważne czy odwiedzasz Zakopane turystycznie, czy biznesowo, sam, z rodziną czy drugą połówką. Hotel Nosalowy Park w Zakopanem z basenem to doskonały wybór dla każdego, kto chce spędzić czas w wysokiej klasy wnętrzach z dostępem do ekskluzywnej i pięknie zaprojektowanej strefy spa & wellness z basenem, saunami, tężnią solankową i jacuzzi.