Twoja przestrzeń
Nosalowy Park to więcej niż hotel. Stworzyliśmy perfekcyjną, klimatyczną przestrzeń, w której każdy detal został zaprojektowany z myślą o zaspokojeniu oczekiwań i wyrafinowanego gustu naszych Gości.
Guest reviews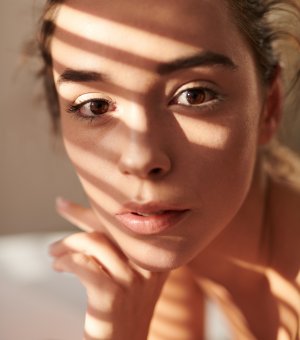 We are waiting for your reviews. We hope that Nosalowy Park Hotel & Spa will it delight and inspire you ...

Najlepszy hotel w jakim byłem. Fantastyczna, szalenie miła i wyluzowana obsługa. Czekoladki i butelka wina ...

Przepiękny wystrój, obsługa na bardzo wysokim poziomie i bardzo miła. Jeśli wrócę do Zakopanego ...

Przemiła obsługa hotelowa. Pobyt z pieskiem upłynął naprawdę spokojnie dzieki pomocy i wyrozumiałości ...

Miejsce oferuje znakomite warunki z doskonałą obsługą. Personel kompetentny, miły... Pokoje przestronne ...

Nowoczesny i stylowy hotel. Wnętrze czyste i postronne. Pokoje z bardzo ładnym wystrojem. Możliwość skorzystania ...

Świetny hotel, obsługa na najwyższym poziomie, śniadania świetne (owsianka przepyszna), strefa wellness ...

Przemiła obsługa. Wszędzie czysto. Świetne przygotowanie w dobie pandemii. Duży parking w przystępnej ...

Obiekt rewelacyjny. Wart polecenia. Przybywajcie, w sercu Zakopanego a jednak bardzo cicho I w otoczeniu zieleni.

Restauracja The Heart jest mega przeżyciem, polecam serdecznie szukającym niestandardowych wrażeń gastronomicznych.
Odkrywcza wizja
Jakość nie wymaga definiowania, przejawia się na każdym kroku. W Nosalowym Parku jest wypadkową naszych doświadczeń i odważnej wizji wypoczynku, gdzie przenikają się gościnność, wiedza i design.
Niezwykła historia
Styl Nosalowego Parku ma historyczne podwaliny. Nowa część połączona jest ze słynącą w dwudziestoleciu międzywojennym z Villą Marilor, w której wypoczywała ówczesna elita.
Odkrywcza tradycja, inspirująca jakość, elegancka odwaga to trzy główne wartości, które opisują naszą wizję hotelu w najlepszym stylu.
Dzięki nim Nosalowy Park stał się przestrzenią, która – zaskakując niezwykłymi formami i detalami zastosowanymi we wnętrzach, przekonuje nieskrępowaną atmosferą i świeżym spojrzeniem na formułę luksusowego wypoczynku.
newsletter